Zaino Bucket, Screw Seal Lid, & Grit Guard
Z-BUCKET
$34.99
Product Details
---
SAVE $10 on a Zaino Bucket with the purchase of any Zaino kit!
This is our FAVORITE bucket! Our shiny Zaino logo on the side is a lot of the reason why! That aside, the screw on sealing lid and the included Grit Guard make this bucket a must have item.
Some Zaino bucket with screw seal lid uses:
• Store your Zaino products between usage.
• Forgot your chair at a car show? Sit on your bucket.
• Carry YOUR clean water to shows for quick washing/rinsing.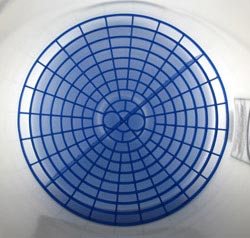 Included Grit Guard in the bottom of your bucket:
• Simply rub your mitt across the Grit Guard® while washing.
• Design extracts particles and contaminants from mitts.
• Gravity causes dirt to settle to the bottom of the container.
• Wash water stays clean - Scratch-Free Clean.
• Four Quadrants on the base calm the wash water.
• Designed to save every car enthusiast time and money.
• NO MORE long hours spent removing scratches caused by improper car washing.
• Wash it Right with Grit Guard®! Peace of Mind Guaranteed.
Purchase any Zaino kit and receive $10 off your Zaino Bucket! Simply add any kit to your cart. You'll automatically be asked if you want a Zaino Bucket when you check out.
Zaino wash bucket
I love the wash bucket and great idea. It keeps the grit and grime off your car. I have owned 2 but, people keep taking them off when they realize what I have.