Z-PC Fusion Dual Action Paint Cleaner Swirl Remover
Z-PC
$14.95


Product Details
---
For years, visual imperfections such as swirl marks, scuffs, scratches and buffer holograms were the scourge of perfectionists everywhere. They infected vehicles without any discrimination - show cars, daily drivers, imports, domestics and custom vehicles all suffered. But worry no more - Zaino, the world's leader in paint care technology, has the antidote for all of your paint ailments: Zaino Fusion Dual Action Paint Cleaner Swirl Remover ("Z-PC").
Additional Information
---
Introducing Zaino Fusion - Dual Action Paint Cleaner Swirl Remover
• Safely removes minor scratches, swirls, oxidation, wax buildup and other blemishes
• Features the world's first true self-dissolving, fused tri-particulate, diminishing
abrasive
system
• 100% compatibility with all painted surfaces and Zaino paint products
• Water-based formula means no mess, no staining, and easy clean up - no fillers or oils
• Can be used in sun or shade on cool surfaces
• VOC compliant
• Perfect your paint with Zaino Z-PC Fusion
NOTE:
Zaino Z-PC Fusion IS
ABRASIVE
and should only be used when necessary. Z-PC Fusion is not intended for frequent use.
Featuring the world's first (and only) true, self-dissolving, fused tri-particulate, diminishing
abrasive
system, Zaino Z-PC Fusion is just what the paint doctor ordered for your vehicle. Whether your paint is suffering from spider-webbing, minor scuffmarks, or a fully developed case of the swirls, Zaino Z-PC Fusion has the cure. And best of all, it works equally well when used by hand or machine, making it as versatile as it is effective!
Thanks to Zaino's advanced, fused tri-particulate, self-dissolving diminishing
abrasive
system, swirls and other defects are safely removed from your vehicle's paint. The ultra-intelligent
abrasives
gently and carefully knockdown high spots on your car to reveal an extremely smooth, super-reflective, mile-deep shine. Swirl marks and other blemishes will literally disappear before your eyes, and they'll stay away - Zaino Z-PC Fusion contains no fillers or oils.
With Zaino Z-PC Fusion, you'll be amazed by how deep, glossy, clean, and blemish-free your paint looks, and you'll love the compatibility that it provides. Unlike other paint prep products that are typically loaded with cheap oils and fillers, the water-based formula of Zaino Z-PC Fusion requires no washing afterward - just apply and remove Zaino Z-PC Fusion and go straight to applying your favorite Zaino protectant. Further, there's virtually no effort required to apply and remove Zaino Z-PC Fusion. Just wipe it on, work it in (either by hand or machine) and wipe it off.
Zaino Z-PC Fusion is perfect for any type of paint - from single-stage paints to clear-coated finishes to gel-coats, Zaino Z-PC Fusion will bring out the best in your paint. Metallics will sparkle! Pearls will pop! Reds will scream, "Pull me over," and your black paint will never have looked so smooth. It's perfect for domestic cars, European cars and imports. So whether you're driving a super-exotic performance car or just running the kids around town, be confident that no other paint cleaner is as advanced, effective and easy to use as Zaino Z-PC Fusion is.
So say good-bye to swirl marks, scuffs, spider-webbing, and other annoying paint defects. Zaino Z-PC Fusion takes your paint to a whole new level - one that's certain to drive other enthusiasts insane with jealousy!
The Z-PC bottle contains 8 fl. ozs. (236 ml.)

Note: For best results, use on a cool surface, out of direct sunlight. Product may be used in the sun or on a hot surface, but more dusting and minor streaking may occur.

Wash and dry your vehicle as normal.


For HAND use: apply a small amount of Zaino Z-PC Fusion to a cotton or foam applicator pad (draw an "X" from corner-to corner of your pad). Work a small area (no bigger than 2' x 2') with the Zaino Fusion, using firm motions. Work the product for as long as necessary - stop to occasionally check your progress. Circular motions may be used, but always finish with front-to-back or up-and-down motions. When satisfied with progress, continue to step 4.


For MACHINE use: Can be used by random orbital or (for experienced users) rotary. Select a moderate speed (RO - 4.5; Rotary - 1200rpm) and an appropriate cutting or polishing pad. Apply Zaino Z-PC Fusion to the buffer pad in a "star" pattern. Start machine slowly to reduce sling. Work a small (2' x 2') area with moderate pressure until satisfied with results.

Buff the area clean with a soft, lint-free, non-marring towel. If satisfied with the results, proceed to next section. If more buffing is required, repeat either step 2 or 3. Problem areas like door handles (where keys often scratch) may require a few applications for best results.

When done, apply either: Zaino ZFX enabled Z-2 PRO, Z-3, or Z-5 to the surface for a long lasting, great looking shine that will lock-in the results of your work with Zaino Z-PC Fusion.

Tip: If more "bite" is desired, you can mist a slight amount of clean water (from a spray bottle) while using Z-PC Fusion. The water will interfere with the buffers that encapsulate the abrasives and will produce a slightly stronger result. Water can also be used to minimize dusting when using a machine buffer (random orbital or rotary).


FREQUENTLY ASKED QUESTIONS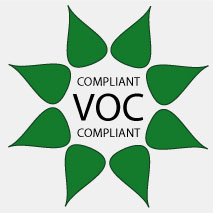 Does Z-PC replace Z-5?
No. Z-5 is not an abrasive and can be used as often as you like. Z-PC contains diminishing abrasives that are not intended for frequent use on paint finishes. Z-PC also does not have any protective qualities, so you must use a Zaino product like ZFX enabled Z-2 PRO, Z-3, or Z-5 for durable and long lasting protection.

When would I use Z-PC verses Z-5?
We prefer to attempt the least or non-abrasive process prior to moving on to Z-PC. If after 1 or 2 coats of Z-5, you are not satisfied with the surface condition, you will need to move onto Z-PC.

Will Z-PC remove Zaino Z-2 PRO, Z-3, or Z-5?
Yes. By it's very nature as a diminishing abrasive, Z-PC breaks down the finish including Zaino polishes.

I used Z-PC and now the paint looks hazy. Is this normal?
Dark color surfaces, especially black, will sometimes leave you with a slightly hazy or milky surface after using Z-PC. Z-PC Fusion does not have any fillers or oils. To make the surface crystal clear, apply your ZFX enabled Z2 or Z5 to make this milky look go away, leaving a perfect, crisp, clear, BLACK and scratch free finish.